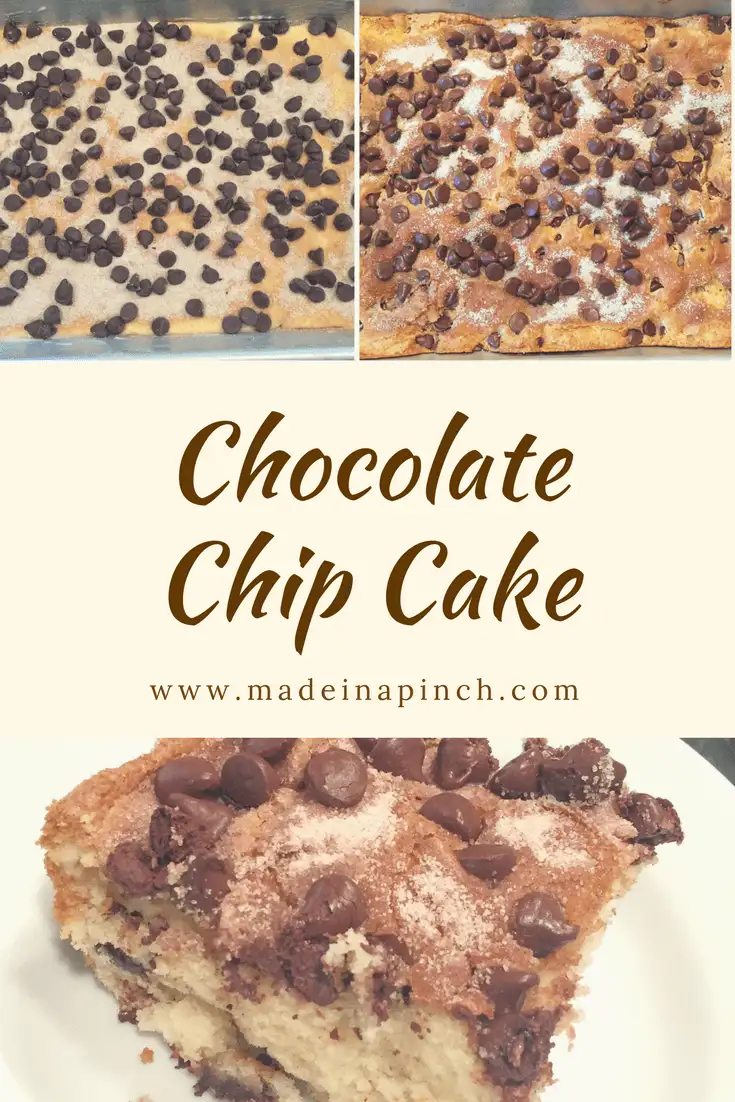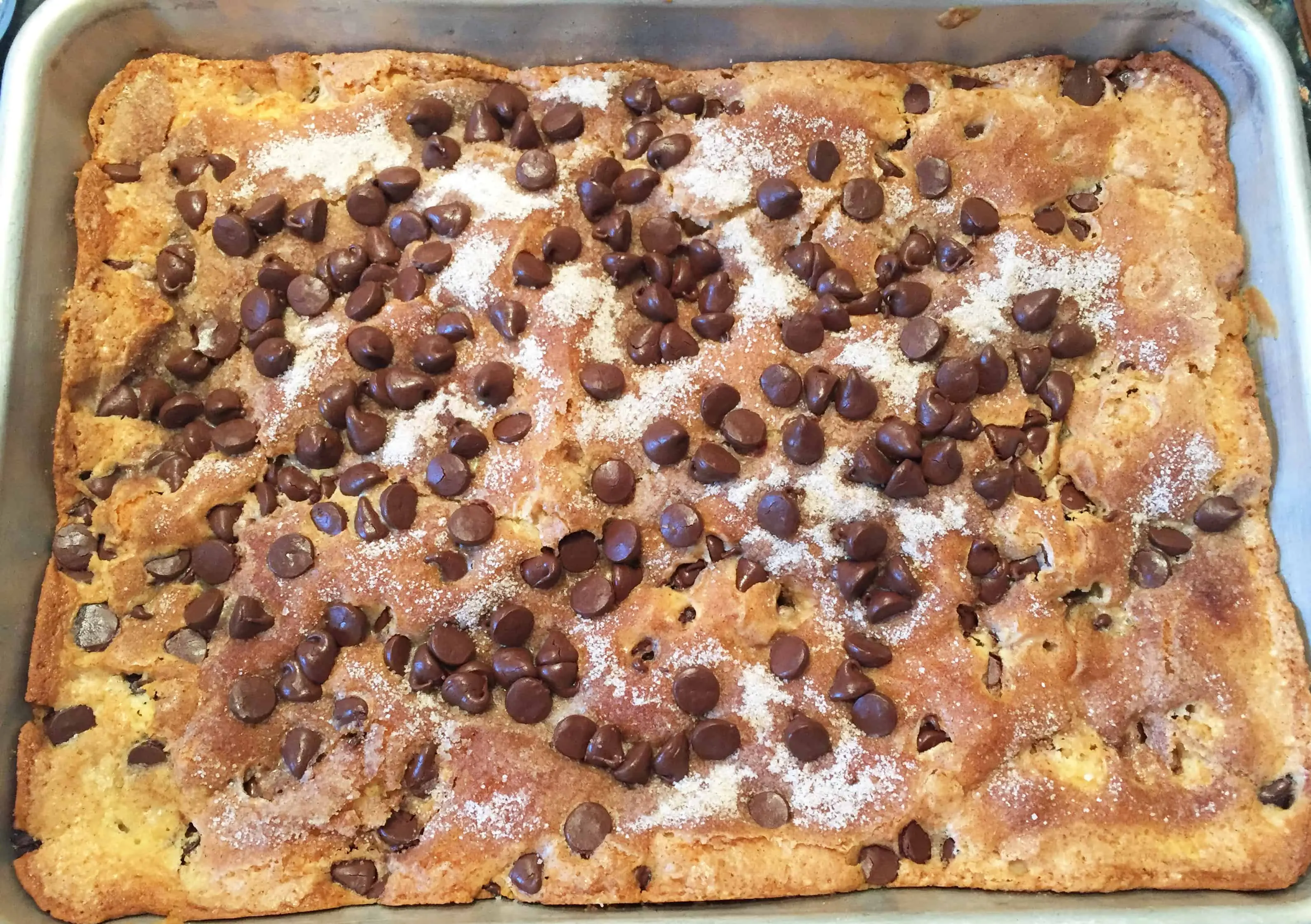 We all have a favorite birthday cake, something we look forward to all year long. My kids ask for strawberry icing and sprinkles. I love a good chocolate cake with seven-minute icing. And my husband loves Chocolate Chip Cake. I make it for his birthday every year, which means I just made it. Since it's such a favorite, I wanted to share it with you.
This cake has all the best things from the chocolate chip cookie in fluffy cake form, with the added bonus of cinnamon sugar. My husband says it's 'the best cake in the world' every time I make it, so I make it fairly often. It's also very easy to make and I generally have the ingredients.
This makes a large cake, which means… leftovers! Once the cake is cool, I prefer to microwave my piece for about 20 seconds to get all those chocolate chips gooey again. Everyone else eats it cold, which is also very good. We all enjoy this cake with a cold glass of milk. I hope you enjoy it too!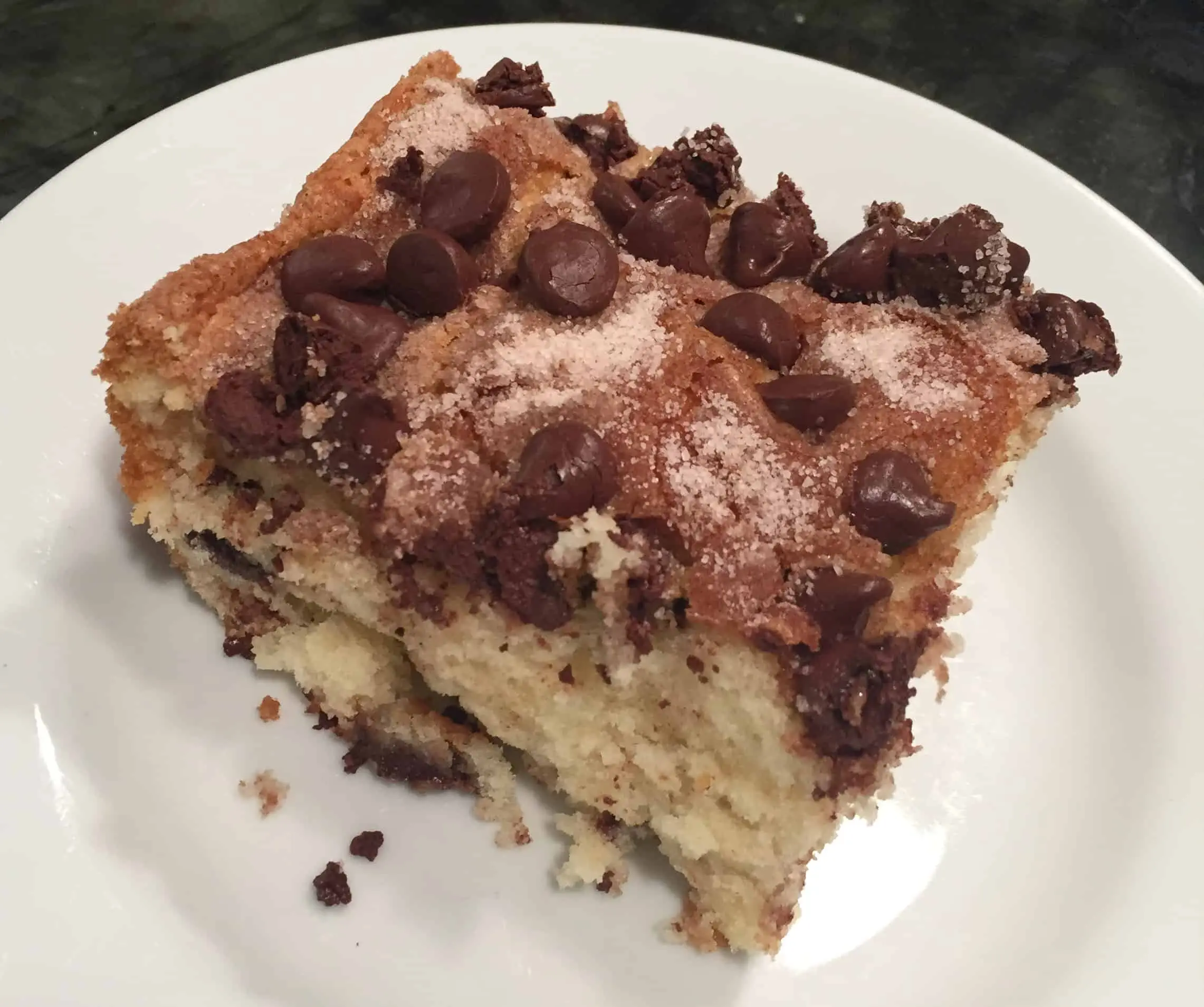 Check out these other popular posts:
Save money by making your own trail mix
Heat oven to 350 F degrees. Grease (don't flour) a 13"x9" pan.

In a large bowl, combine the butter and the sugar and blend until well combined. Blend in the eggs one at a time. Add remaining ingredients (flour, baking powder, baking soda, salt, sour cream, vanilla) and blend for 1 minute at a low speed; beat 3 minutes at medium speed.

Pour 1/2 of batter into the pan. In a small bowl combine the cinnamon and sugar and gently sprinkle 1/2 of the mixture then 1/2 of the chocolate chips over the batter in pan. Repeat with the remaining batter, sugar mixture and chocolate chips.

Bake for 35-40 minutes until done.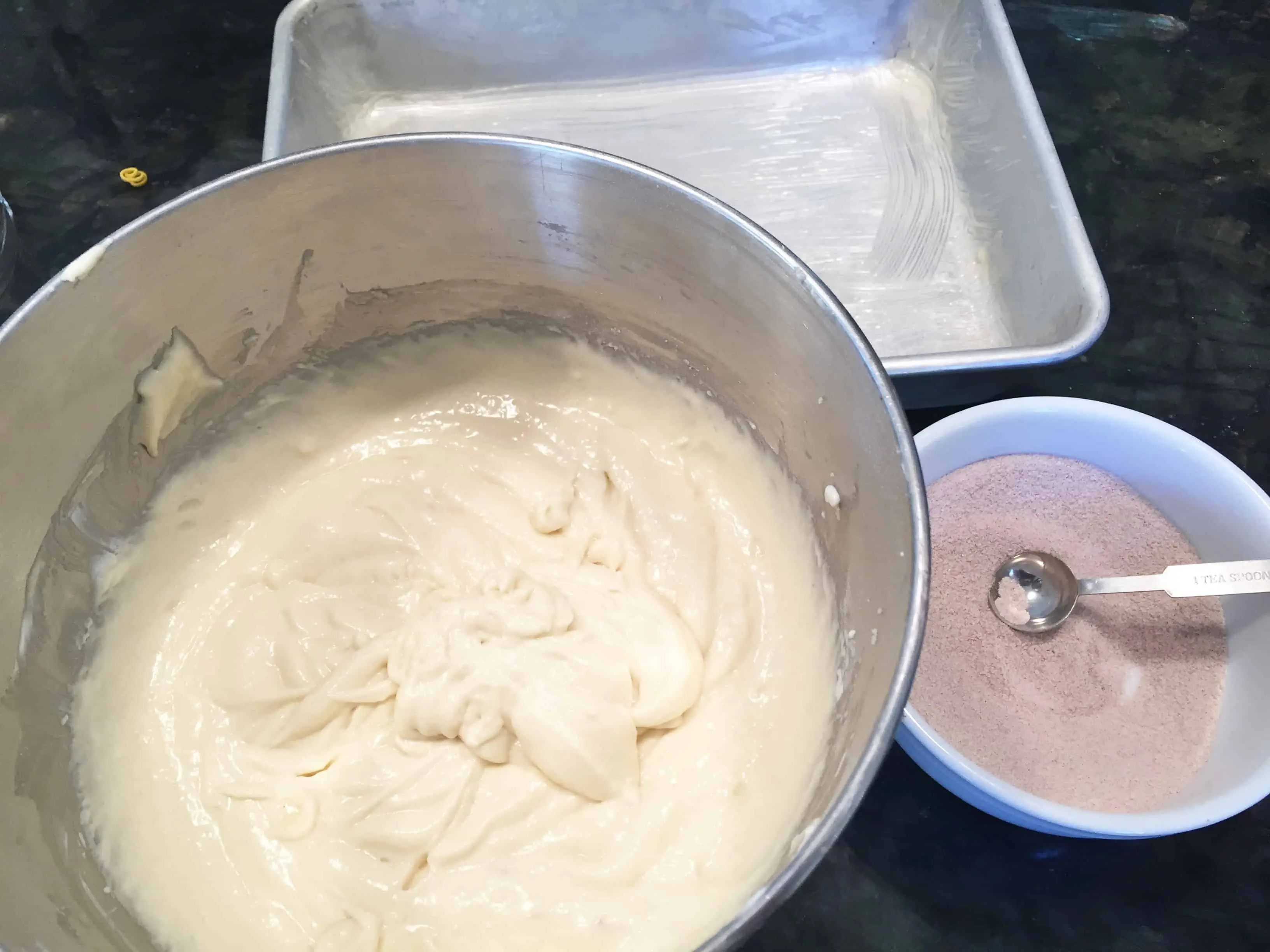 I use my Kitchenaid stand mixer with the wire whisk. This makes the cake extra fluffy.
Drop the chocolate chips onto the batter gently, or they will all sink to the bottom of the pan. I use Nestle semi-sweet chocolate chips, Whole Foods organic sour cream and organic butter and eggs when possible.