Getting rid of clutter is only half the battle of getting organized after the holidays. Staying that way requires having systems in place that work FOR you. These 12 essential tips show busy moms how to get organized for the new year and stay that way!
Face it: it's January. Dreary weather is matched only by the dreariness of a house stripped of holiday decorations.
In stark contrast to the holidays, which are a blur of gifts, parties, guests, and food, January is seriously the hardest month of the year for me. It's still super dark…cold…and totally unexciting.
Chin up, Buttercup! January isn't all dark and dreary! It's also a month of looking forward and cleansing. Maybe it's cleansing our diet or cleansing our bad habits or even our homes.
With the holiday season behind us, it's time to focus on the new year. If you are looking around at the disaster that is your home after the holiday season whirlwind ends and wondering "how can I get organized at home?", then these tips are for you!
And the best part about these tips is that they aren't just going to help you get organized right now – they are going to help you STAY organized! After all, staying organized takes a lot of consistent effort over time, right? With these tips, you'll get systems into place that work FOR you so you can stay organized with less effort.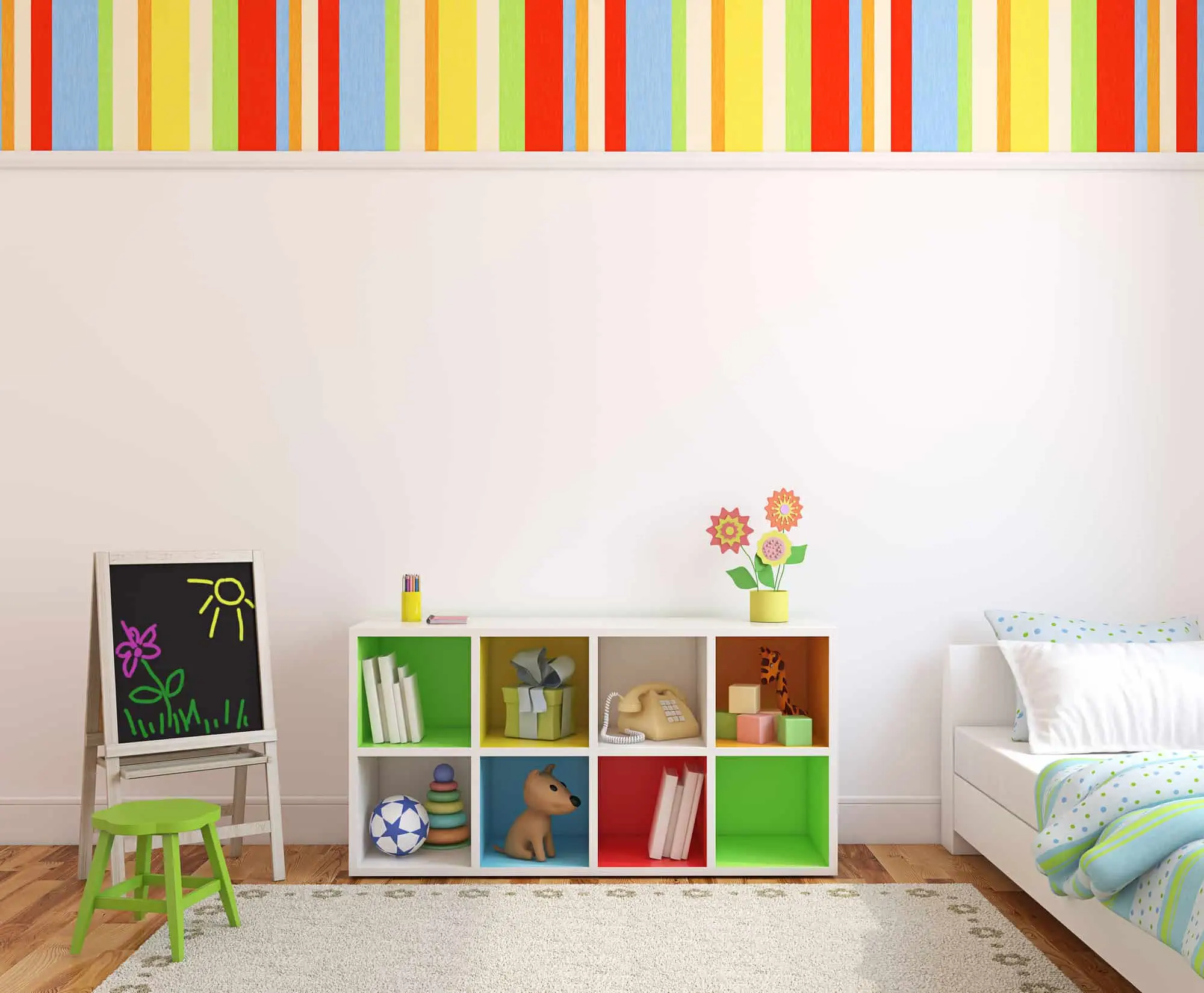 How to Get Organized For The New Year: 12 Foolproof Tips
Use these 12 tips to help you get your new year off to a well-organized and industrious start!
1. Figure Out How To Begin
What area of your life is feeling the most stressful? As hard as it may seem at first, please try to pick only area or room in your home – or one area of your life.
Maybe your wreck of a garage is driving you bonkers? Or you can't seem to get it together to cook dinner at home? If you are anything like me, your kitchen pantry is a black hole that swallows up everything you buy and keeps it, never to be found again.
Hone in on what's causing you the most stress and focus only on that at first.
2. Small Steps At First
Simply put, don't bite off more than you can chew.
If you're trying to figure out how to declutter your home and get organized, the key is to start small.
Setting realistic goals will improve your chance of success because tackling too much at one time often results in failure.
If you set a resolution that says something big like "I'm going to get my home and office totally organized so that I never misplace anything again," you are setting yourself up for failure before you even start because you'll lose steam before you even see results.
Instead, start smaller with something like "I am going to put my bills in this folder so that I know where they are and don't lose my bills."
A more organized lifestyle that can be expanded on. Once you have mastered your three tasks chosen, choose three more.
3. Use One Calendar…for Everything.
Today's blistering speed of life practically requires that we use a calendar to keep track of all our appointments, tasks, and reminders too.
Having all your important events and reminders in one place makes it easier to remember things while giving your poor brain a rest from trying to remember everything.
Your calendar can be an old school planner or on your smart device – choose what fits your lifestyle best. I personally love my paper planner – crossing off each task I accomplish feels so satisfying!
4. Set Up Regular Routines.
Routines are how I get everything done. No joke! Routines work for me because when I do things in a similar way each time, I don't drop balls (figuratively speaking) when life is overwhelming.
If you really want to know how to get organized for the new year, routines are the key.
Use what you do already as the foundation upon which to build your routine by adding what you want to accomplish.
Try adding weekly meal planning, wiping down your kitchen counters daily, or checking your smoke alarms monthly to our routine tasks.
5. Create a Cleaning Schedule
Cleaning may not be the most fun task, but the process can be a great way to reduce stress. Not to mention that having a clean, decluttered home reduces anxiety and helps promote relaxation.
Create a weekly cleaning rotation that fits into your schedule to make it part of your routine.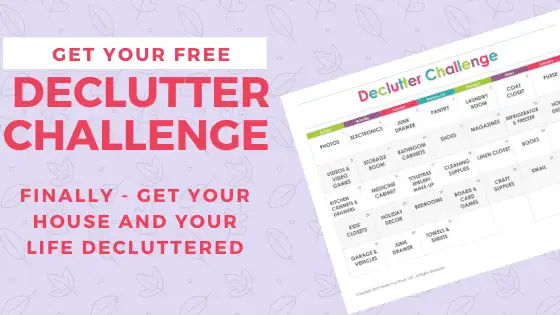 6. Meal Plan
I don't know about you, but I really don't enjoy scrambling to figure out what to make for dinner each night. Taking some time each week to plan your meals and grocery shopping will save hours of wasted time throughout your week.
Grab my system for planning 30 days of meals in 30 minutes for free.
7. Set Manageable Goals.
Either at night before or in
 the morning, jot down your three most important tasks for the day. You may have more than 3 that are important, so it's important to prioritize to prevent overwhelm from trying to do too much.
In order to get organized after the holidays, set small do-able goals each day. That way you succeed and it boosts your confidence which also boosts your productivity. Win-win!
8. Make a Home For Everything
Establish new storage solutions in your home. These new storage solutions will create new systems for you to help you stay organized and on top of everything.
You don't necessarily need to buy new things to accomplish this. Look around your home to see what you can use – small plastic bins, file folders or even expandable file folders would work well.
Don't worry as much about using the perfect tools as you do about creating a system that works for you.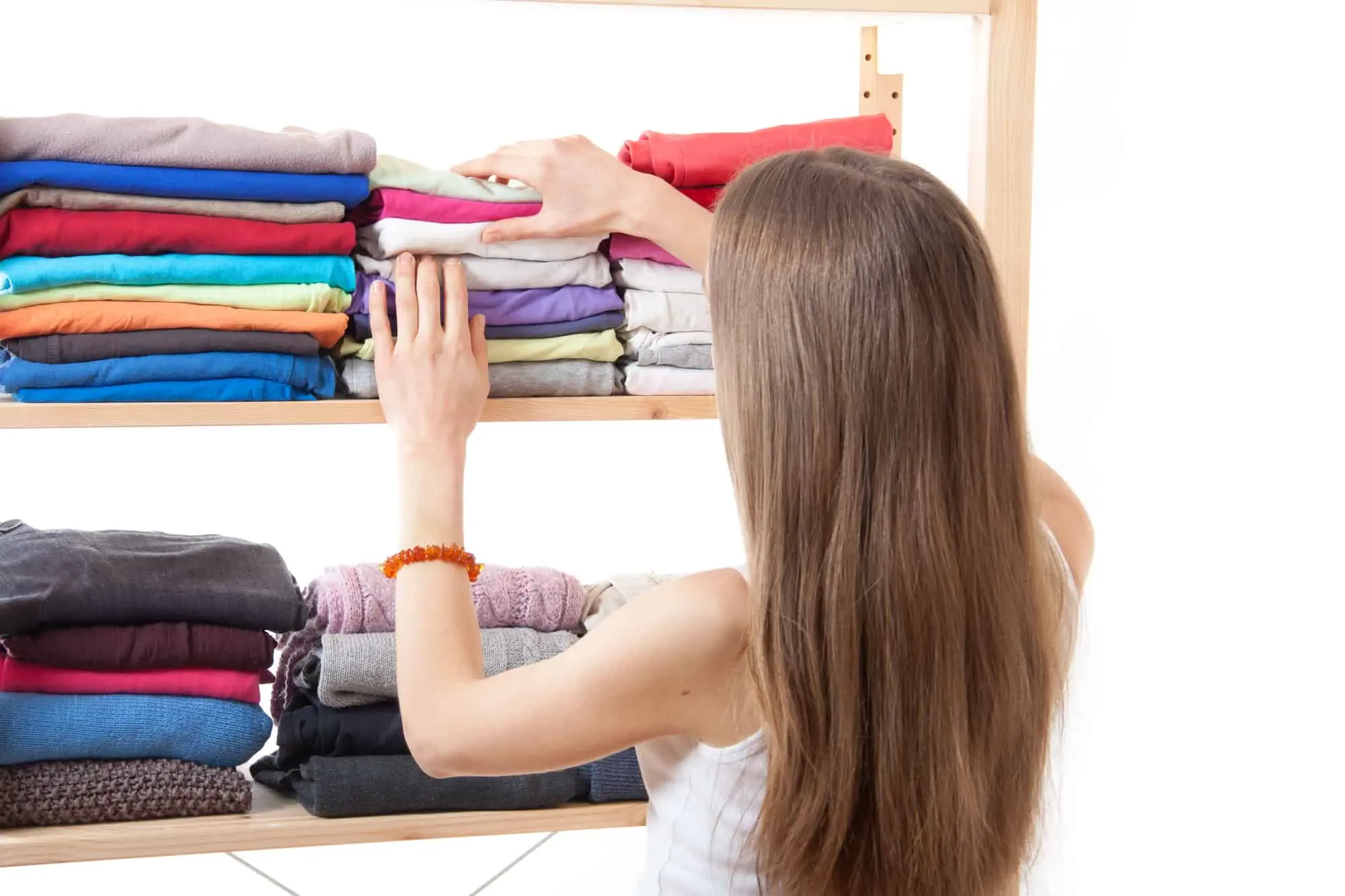 9. Sort Your Mail
I can't even tell you how stressed out I feel when I see a huge pile of mail stacked on the counter.
Wondering how to get organized in the new year? Sort your mail 🙂
Instead of letting mail pile up, take a moment to quickly sort through it when you pick it up. Immediately getting rid of clutter by recycling any pieces of mail that aren't necessary reduces stress.
10. Enlist Help.
Want to know the ultimate secret for how to get organized for the new year? Don't do it all by yourself.
Trust me, I get it. It takes time and oodles of patience to have your kids involved in chores and cooking. But it's important in the long run to help your family run better and teach them important life skills.
Get the entire family involved. Kids can help keep things put away. Divide jobs between spouses. A chore chart and honey-do list can work wonders!
If you and your family lack motivation or are simply too overwhelmed, consider hiring a professional organizer who will not only declutter your home but bring sanity to your life.
11. Make a Commitment.
Organization is an ongoing process – it doesn't end after you have gotten rid of clutter in your home.
Not only do you need to continue to use the processes you've worked hard to put into place, but you also need to be flexible with your organization plans. Life changes over time; your systems for staying organized need to be able to change over time too.
12. Acknowledge Your Success
It takes time and lots of effort to make long-lasting changes. Celebrate anytime you reach a goal. It can be something small like a special family game night or a relaxing bubble bath or something bigger like a nice dinner out.
You can determine what to use as a reward when you reach your goals. Make it something you will work for because that will keep you motivated when things feel hard.
With the holidays behind us, it's time to focus on how to get organized in the new year. If getting more organized is one of the top priorities in your life, these tips should help you clean up your home after the holidays and get more organized.