Kids everywhere love unicorns! Use this list of the best unicorn toys for girls to help you pick just the right unicorn gift.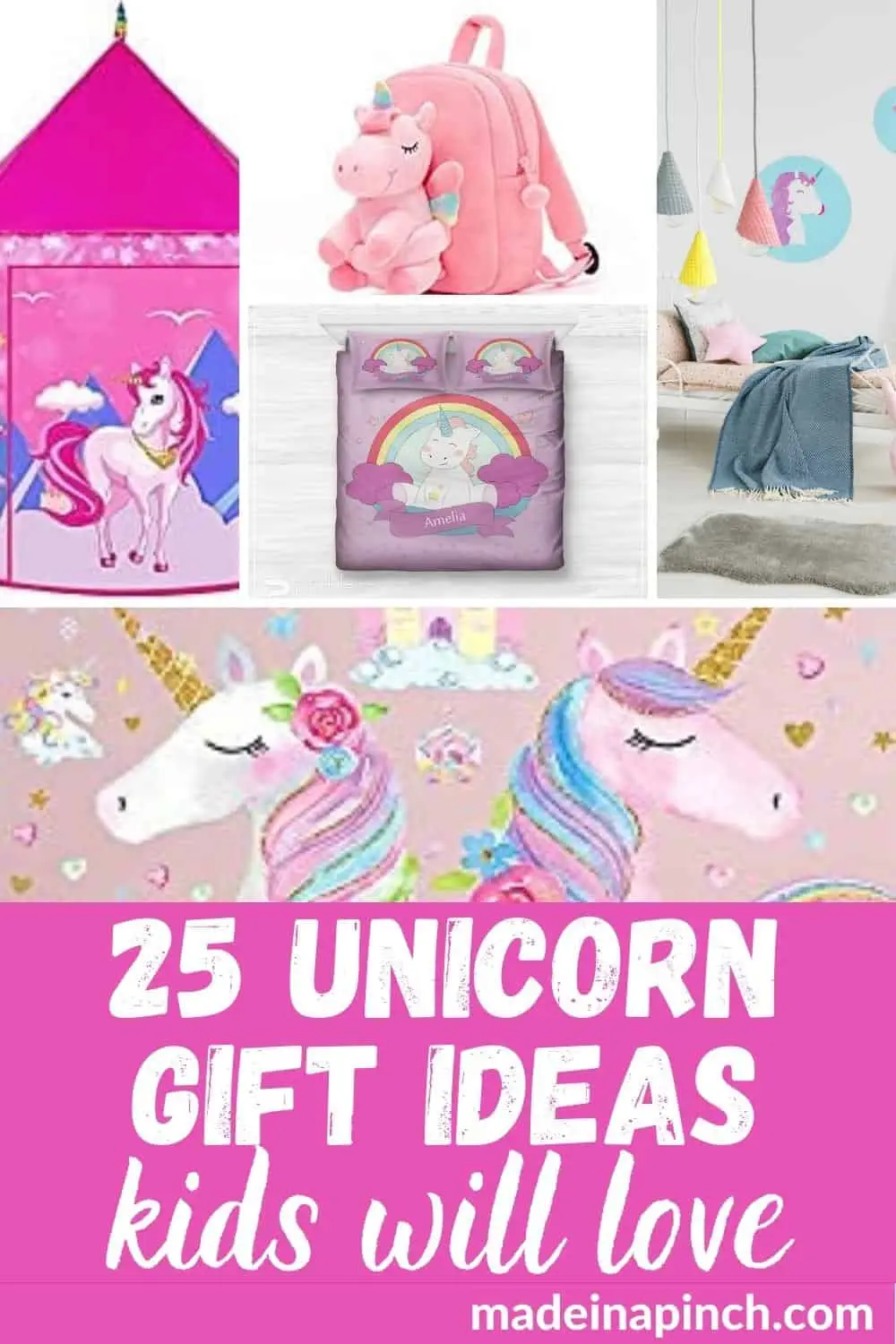 I love a good gift guide because it gives me some ideas I never thought of, which is especially helpful around birthdays and holidays 🙂
Recently I shared a gift guide of the best toys for kids who love dragons, which are hugely popular ideas – and toys.
Another over-the-top popular figure is the unicorn. Whether as a toy, on clothing, or the main character in a book, this mythical creature remains a phenom.
Knowing that I've gathered up a great list of unicorn gifts that any kids who love unicorns will go ga-ga for! You're sure to find several choices your kids will love to love below.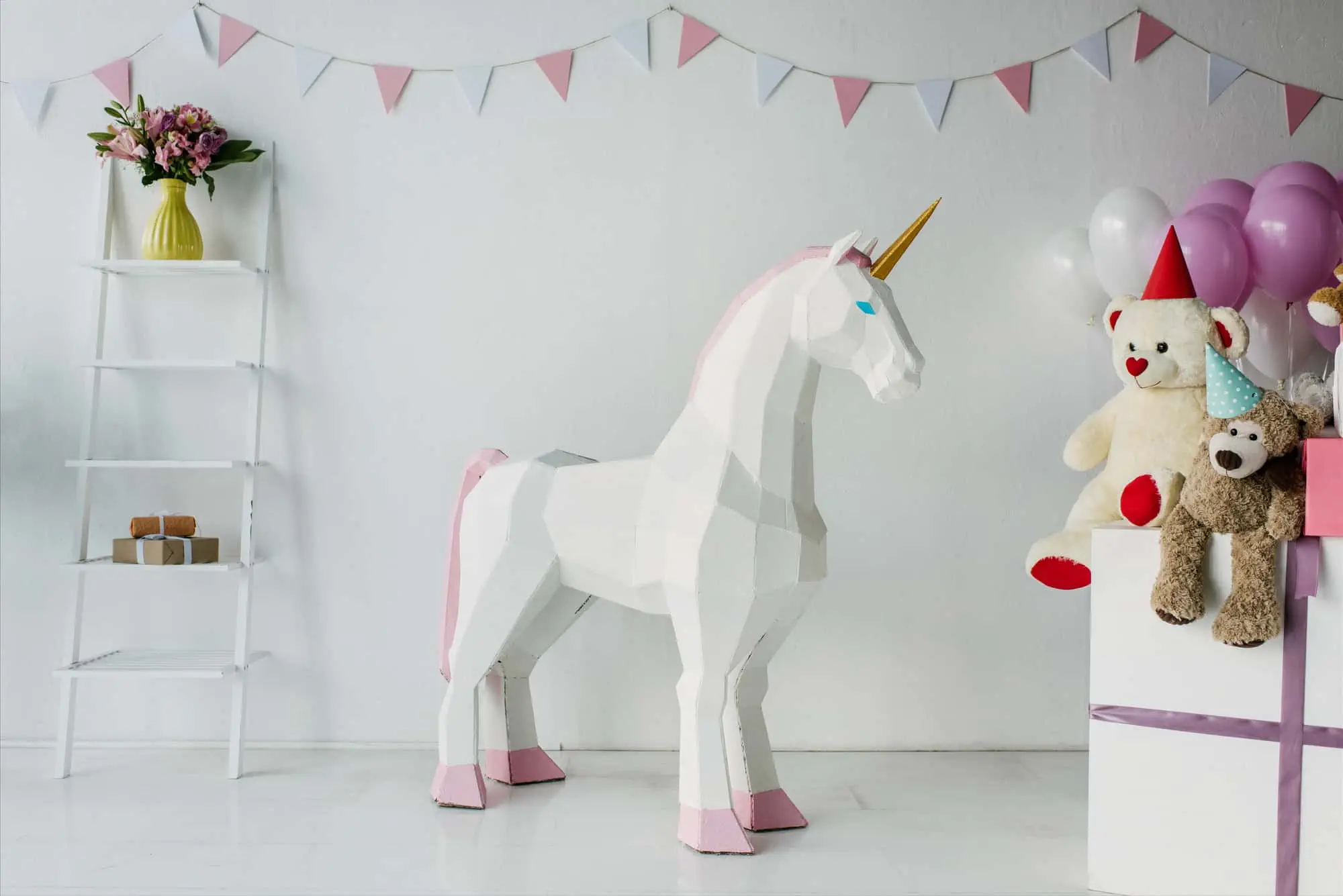 Our Favorite Unicorn Toys for Girls
From plush toys to putty to art and much more, the items on this list of unicorn gifts for girls will make terrific presents for ANY occasion!
Every little one (and bigger ones, too) needs a super soft, cuddly friend. Why not a unicorn? A snuggly stuffed unicorn is one of the best unicorn toys for girls!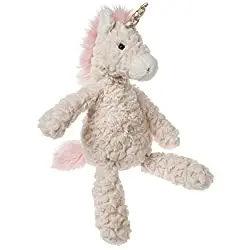 With her own flip sequins and reusable felt stickers, this sweet, plush unicorn is both a lovey to hug and a friend to play with.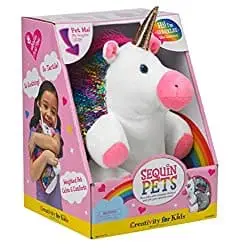 Kids of all ages enjoy exercising their artistic talents on these flexible and fun scratch and sketchbooks. Unicorn gifts for girls include toys and activities like this one!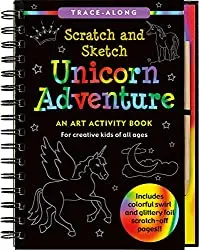 Coloring Unicorn Toys for Girls
Or a coloring book for toddlers to teens. Check out this one and this one.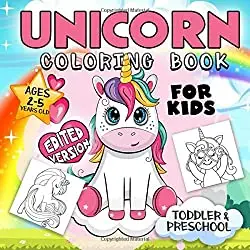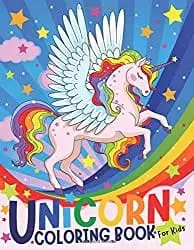 Some of the Best Unicorn Toys: Vtech Unicorns
If you want to go a little fancier, VTech has a line of interactive unicorns that kids really do love.
Mia, the Unicorn

Starshine the Bright Lights Unicorn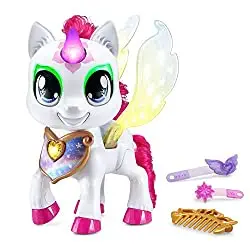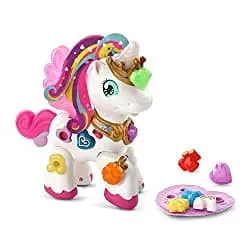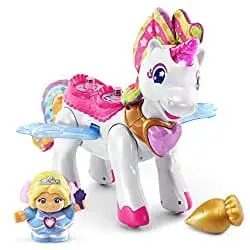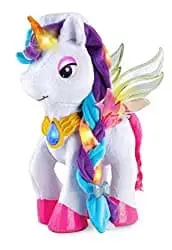 Pretend adventures with this play box populated with bendable adult and child fairies, a unicorn, and multiple fairyland accessories make a great unicorn gift for girls (or any kid).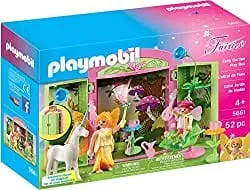 Bath toys always have are always in need, and this one changes colors and even likes to have its mane and tail brushed!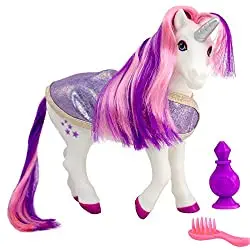 Does your kid like being creative? How about some unicorn string art to create and display, a fun unicorn gift for any young artist
One of the best unicorn toys for girls is this private place that makes any kid feel special. Perfect to use as a fort or a reading nook.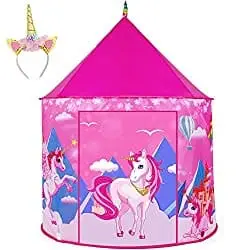 Here's a fun STEM idea that will add some flair to your child's room decor and light up her room at night. It will help teach coloring, matching, and crafting skills. It's a great unicorn gift for girls who love colorful and cute unicorns!
Holy unicorn toys for girls, Batman! Obviously a very special friend, for riding (toddlers only, please) or snuggling. A giant, ride-on unicorn makes a perfect unicorn toy for girls!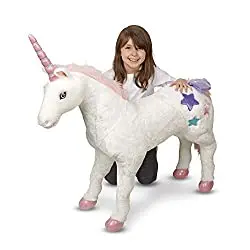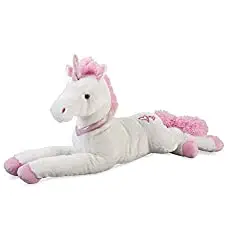 Backpack Unicorn Gifts for Girls
From toddlers to teens, there's a unicorn backpack for everyone.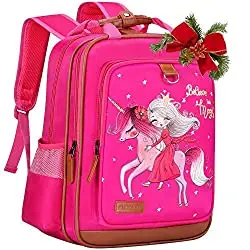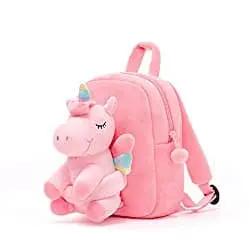 Glow-in-the-dark toys are always a hit, especially glow-in-the-dark unicorn toys for girls. And puzzles are a hit too. Combine the two, and you get pure magic.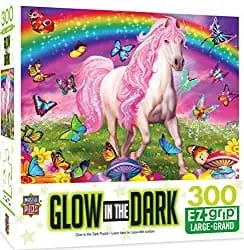 Special bedding with her name right in front helps make for a good night's sleep.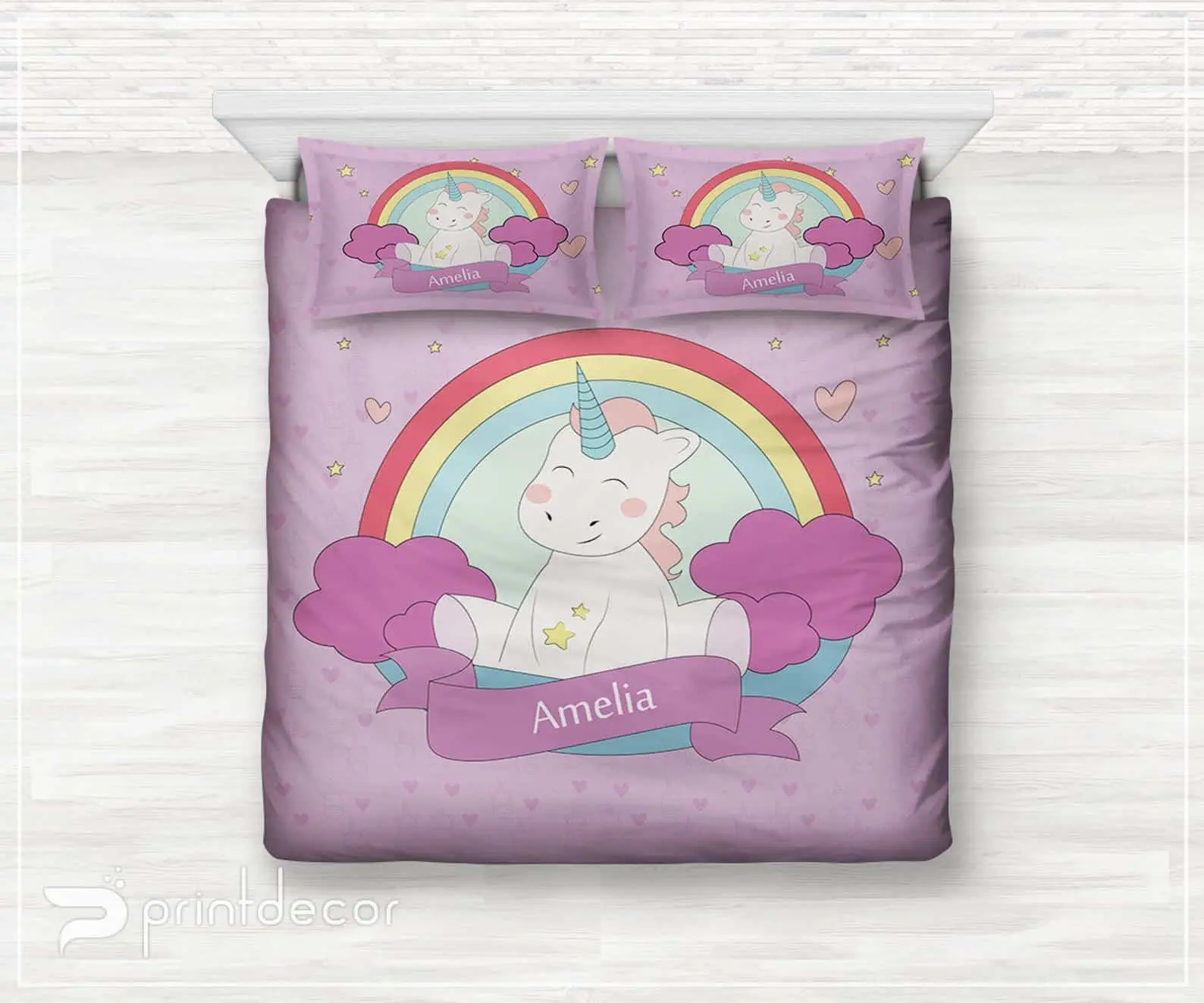 Make that room extra welcoming with this special unicorn night light.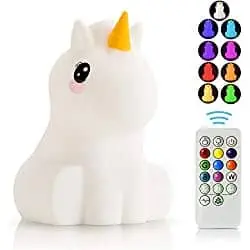 A fun cooperative dexterity game for kids 4 and up. It doesn't take long and never gets boring, so it's perfect for a family game night! Unicorn toys for girls that can double as family fun time is a win-win!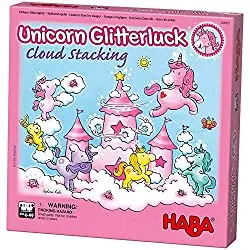 Related Post: 15 Best Board Games For Families With Kids 6 And Up.
Every jewelry lover needs a special place to store those treasures. There's plenty of space to store and organize everything in one place. Here's a unicorn toy for girls that can double as a music box (I had a similar one and treasured it as a kid!).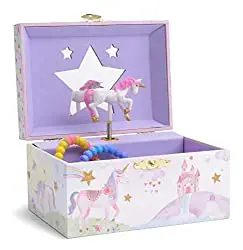 See this cute little unicorn walk, sit, prance, dances to the beat, performs tricks, and neigh. This unicorn toys isor ages 3 and up.
It even has interactive play modes where you can guide this unicorn gift idea with simple hand motions in Gesture Mode or let it navigate a room all on its own in Adventure Mode.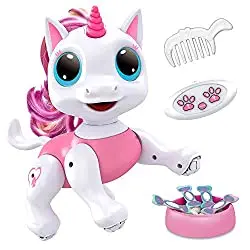 Unique and personalizable unicorn toys for girls! Everything your creative child needs to decorate two unicorn sculptures uniquely their own.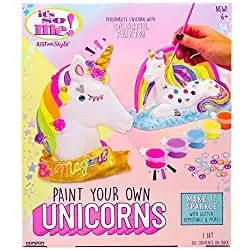 Themed Books
Not toys, per se, unicorn-themed books are some of the best and longest-lasting unicorn gifts. There are unicorn themed books galore – here are just a few favorites:
Every unicorn fan needs something to drink hot chocolate from! According to my 5-year-old niece, there is no better mug!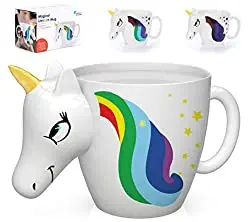 One of the best unicorn gifts is this package of waterproof, reusable decals for personalized decorating. Your little one can place them any way they want and easily remove them later.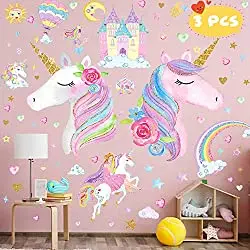 Always special, glow in the dark unicorns. These are perfect to add just the right amount of glow to a dark room for any kiddo who's afraid of the dark.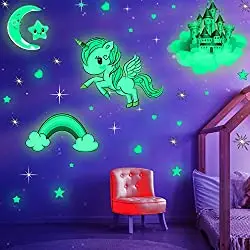 For the girl who wants to show her love of unicorns to all who enter. Makes a great unicorn gift idea!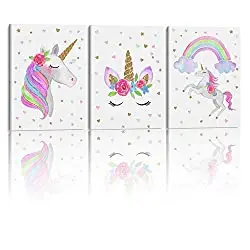 That night light projector will make that unicorn lovers room just perfect.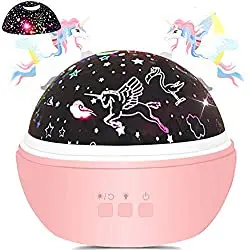 If you have a child in your life who loves unicorns, they are sure to love at least one of these fun unicorn toys for girls and other ideas for unicorns gifts on this list!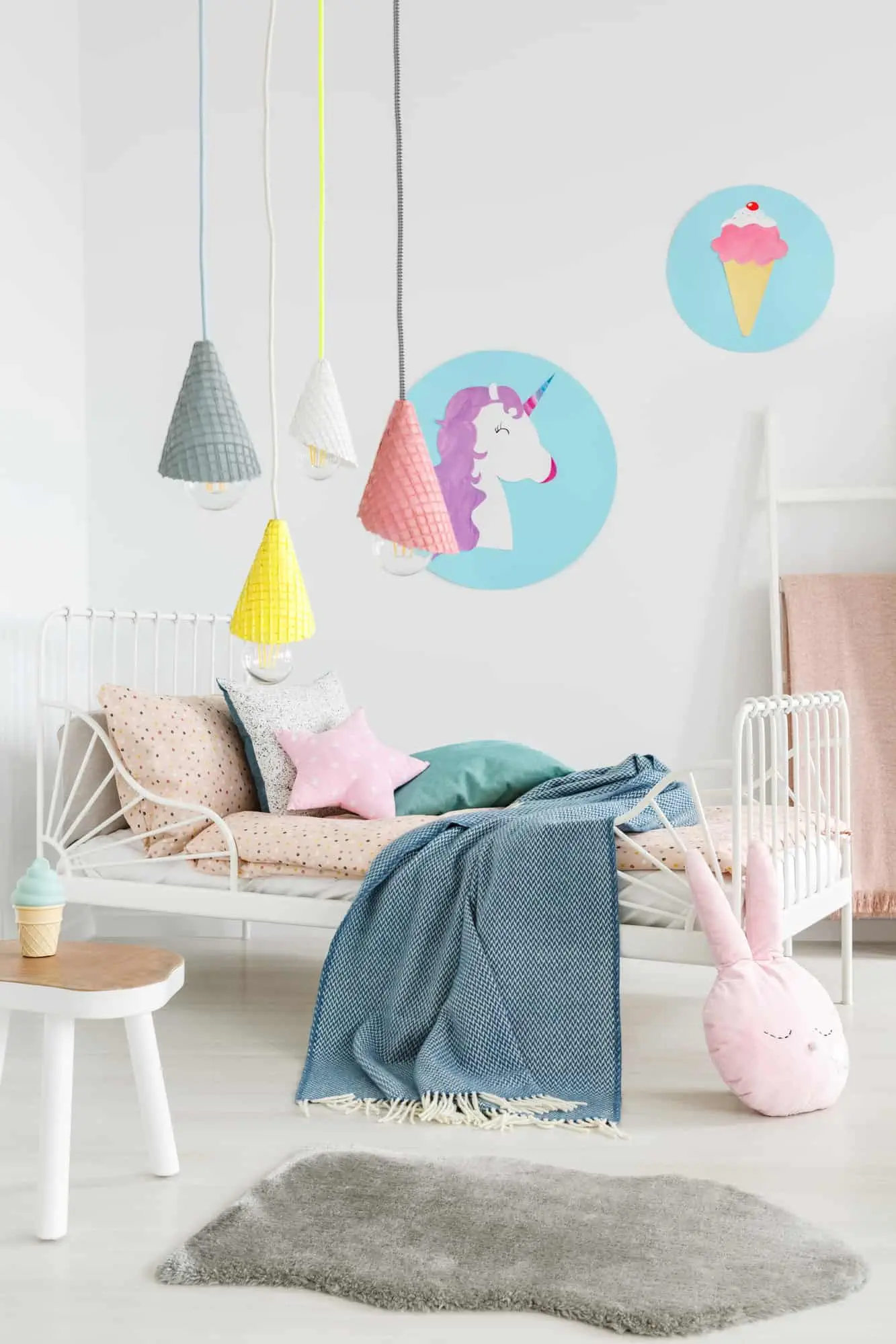 More Great Gift Guides You'll Love
If you love this list of great unicorn toys for girls, you'll love these other gift ideas too!