Easter is coming!
One of my big challenges as a parent is to limit the amount of sugar that my kids consume.
I am truly NOT against sugar and do let my kids eat crap here and there. I believe that the more I try to control them in that regard, the more they will rebel later. My hope is that they will learn to enjoy sugar in moderation and learn how to make healthy choices on their own.
As holiday traditions go, I feel that there are some traditions which seem so completely sugar-crazed that it drives me a little crazy myself!
Easter baskets are one of those traditions for me. I love the tradition of a basket and even the Easter egg hunts. They are so much fun! Watching the kids searching for those eggs and seeing the glee and excitement on their faces when they find them brings out the kid inside me.
Unfortunately, marketing focuses on candy and junk, and many parents fall into that because it is easy and accessible.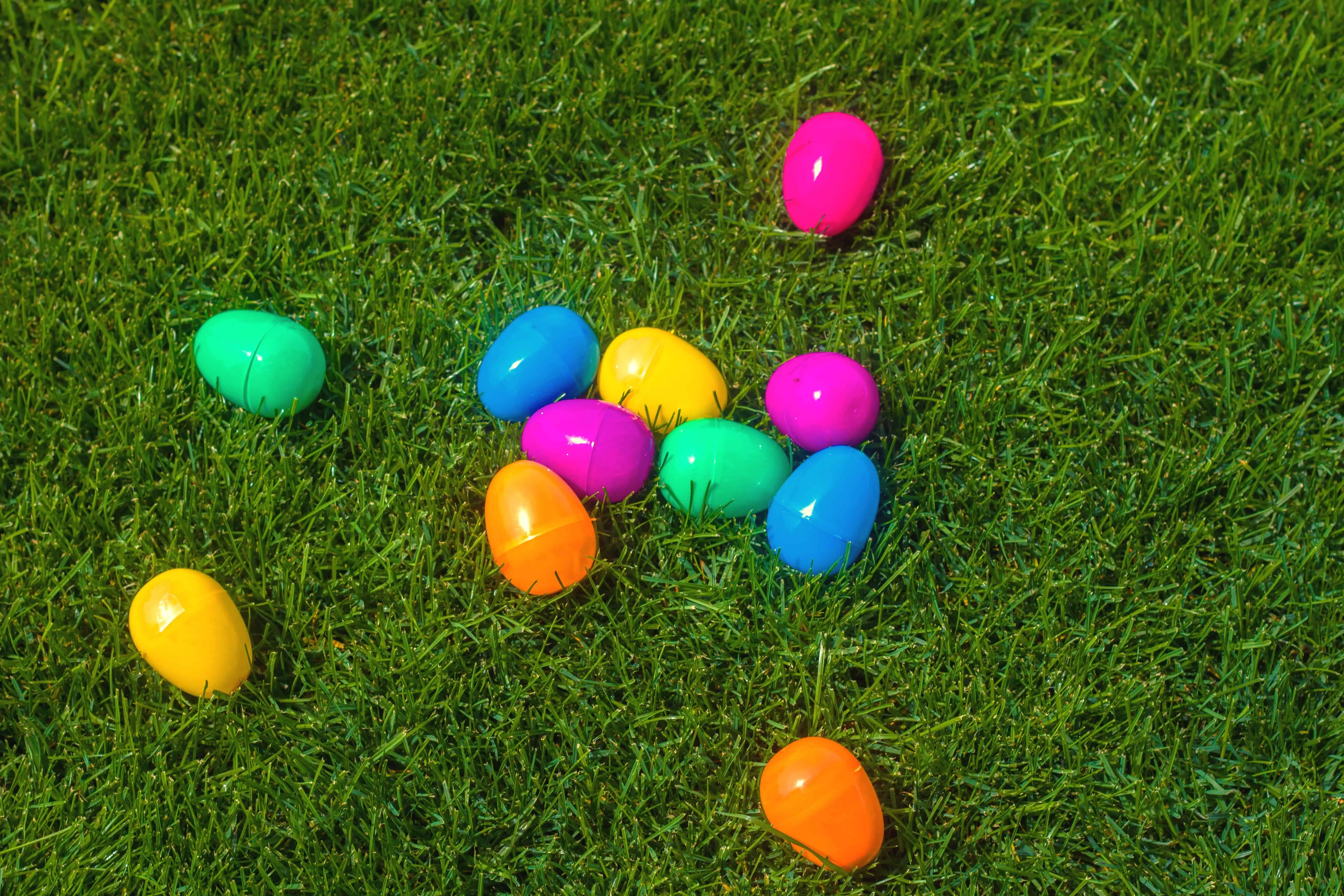 In the essence of full disclosure, I do tend to pick one type of small candy and fill a few eggs with those. Last year it was Smarties. Two years ago I chose mini M&Ms.
Despite that, I make a concerted effort to fill the vast majority of our Easter Eggs with non-candy surprises.
In an effort to make it easier to add variety or steer away from candy, below is a list of 100 candy alternatives that you can use this year to fill your Easter eggs or Easter baskets!
Note that there are a few food options – my goal is to avoid candy overload, not necessarily all food.
Finally, something to consider is that many of these items can be found at the Dollar Store. You may find off brands there, but the items are essentially the same.
Further, one idea that I've used in the past is to buy from there and use any unused items as prizes for future classroom parties. I love it when I can kill two birds with one stone (so to speak) and save money!
100+ Easter basket ideas
Toys:
jax game (great for indoor play!)
sponge capsules (the capsules that you put into water so it expands into a shaped sponge)
magic washcloths (the ones that are packed into a tiny square and expand when put in water)
Friendship bracelets (the colorful string kind)
Jibbitz (for Crocs)
wind up toys (especially the kind that flip or walk!)
whistle (if you can stand the noise!)
slide flute/whistle combo (if you can stand it!)
Wikki stix (wind them up so they fit)
flip frog or bunny (the kind where you press on its butt and it flips backward)
Silly Bandz (the bracelets that are different shapes)
grow insects (the kind you put in water and it gets bigger)
sticky hand (think small hand with long skinny arm that kids can throw and sticks to the wall or window)
Interesting stones, gems, or rocks (my kids LOVE these)
egg-shaped shakers (like maracas without handles)
mini paratroopers (think small man with a plastic parachute attached)
jokes written on a piece of paper
coupon on a piece of paper for a treat: pick your favorite movie, alone activity with mom or dad, get ice cream, etc
coin money – pennies, nickels, dimes, quarters
money bills (for the bigger kids) – $1, $5
Download the Printable!
Food:
Raisins
Yogurt-covered raisins
Goldfish of any variety
small pretzels
nuts
popcorn
trail mix
vanilla wafers
gum
grapes
cereal (Cheerios, Chex, etc)
For Girls:
fun hair bows
ring
earrings (pierced, clip on, stick on)
Barbie or other doll clothes
mini nail polish
lip gloss
For Boys:
small toy car
bouncy ball
cool shoe laces
army men
sticky lizard (like a sticky hand but the long arm is a long tail)
police or firemen
Whether you are looking for fresh ideas to use as Easter Egg fillers or wanting to avoid sugar overload, check out the items on this list and try a few this year!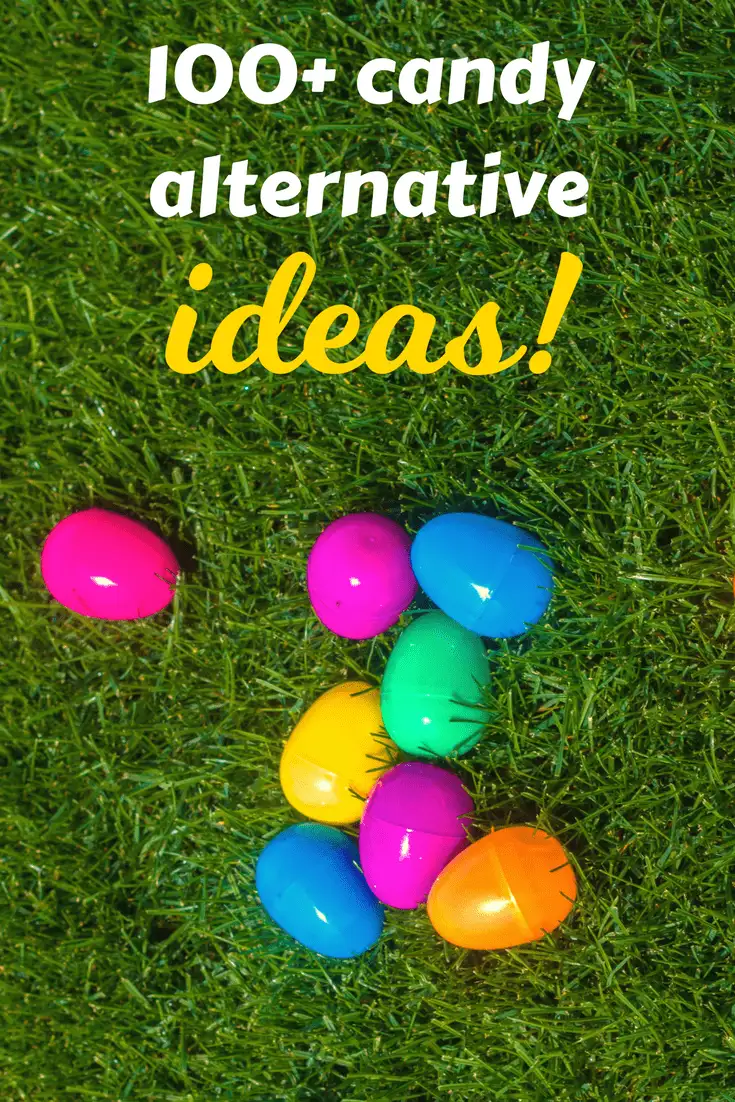 Check out these popular posts: